Welcome to Nudesupers! We provide information about all nudity, porn and sexy cosplay regarding any female superhero, villain or superhero`s girlfriend. Want to find good Supergirl porn parody films? We have them for you here. Want to find a cosplayer that does nude Wonder woman cam shows? We got that too. Want to know if Scarlett Johansen who plays Black Widow have been naked on film before? We both show and tell you.
We give you play by play nudity reports from the newest superhero movies and TV shows. Up-and-coming actress cast as She-Hulk in the new show? We will give you the up and up about her nude past as soon as it happens.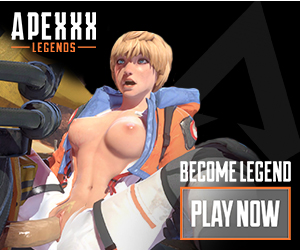 About us- What is NudeSupers?
Since caped heroes first appeared, they have fascinated boys and grown men from all around the globe. In particular maybe the female superheroes, or villains as well as the male heroes' girlfriends. Not long after superheroes saw the light, rule 34 and fanfiction was written, as time passed films and TV series featuring the heroes was made, could the sexy ladies from these be found on film elsewhere perhaps?
Until NudeSupers launched, there was no single website where you could find information about where to find nude material featuring female superheroes, villains or the heroes girlfriends. Now there is.
NudeSupers is cataloging and listing all female superheroes, villains and even the most famous superhero's girls. We are talking the likes of Lois Lane, Mary Jane, Gwen Stacy and Betty Ross. When it comes to the actual heroes, we will create entries for all the female DC and Marvel heroes as well as an assortment of other heroes. The same goes for the sexy villains, the likes of Catwoman, Cheetah, Harlequin and Poison Ivy.
More about everyone you love
For each Superhero, we will dig up any quality porn scene we find and serve them to you on a silver platter. The same goes for cosplay of that superhero where nudity or porn is involved.
Here is our DC catalogue and here is our Marvel Directory, give them a look for many good articles to read!
In addition to cataloging all nude appearances by actresses having portrayed a superhero, Villains or a Superhero's girlfriend, we will provide you with articles about each and every superhero TV show and Movie. Nudity reports that will tell you which actress in the episode or film has been caught nude on film before.
Superhero fans no longer have to wonder if the actresses playing them have been naked before, if there is any good porn parody featuring this superhero, or if any sexy cosplayers have done video clips, photoshoots or cam shows playing the character in a naughty and nude manner. You find it all here at NudeSupers.com
We are continuously working to expand our catalog, and appreciate any feedback or additions, as well as fan submissions you can contact us at info@nudesupers.com
NudeSupers- your primary source for superhero nudity, porn and cosplay.