After only one season of Playing Batwoman, Ruby Rose retired from the role. If you want her nudes and Batwoman porn, check out our Batwoman listing here. Now there is a new Batgirl. This time it is an African American kid from the Streets, Ryan Wilder played by Javicia Leslie. Lets have a look at the nude past of actresses new and old in this Batwoman Nudity Report.
Each week we will revisit the show and give you a new Batwoman Nudity Report letting you know of any new characters or guest star have appeared naked on film earlier in their career or otherwise. We will show you them from the episode and nude if so. We also wrote a nudity report for Wanadavision you can have a look at.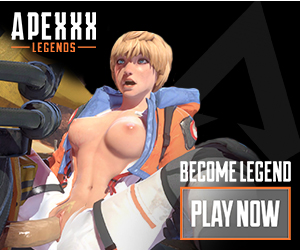 Are there any sexy actresses in this thing?
Sadly, the new Batwoman, Javicia Leslie has not done any nude scenes as of yet. We are in luck when it comes to Batwoman's arch nemesis though. Rachel Skarsten who plays Alice, was naked in Transporter: the series. you can see her nude scene at Mr.Skin.
The female cast regulars include Julia Pennyworth(Alfred`s daughter) Mary Hamilton(Kate Kane`s stepsister) and Sophie Moore(Kate`s Ex and a Crow agent) They are played by Christina Wolfe, Nicole Kang and Meagan Tandy respectively. None of them have appeared nude before, so we give you the sexiest pics we could find.
Does Batwoman S2 episode 1 have any sexy actresses and do they have nudes?
Each week our Batwoman Nudity Report looks into the nude past of any new characters or one time appearances. We meet Ryan`s parole officer in the first episode of season two, she is played by Rebecca Davis. She went full frontal in Where the truth lies back in 2005. She also have a nude sex scene from 2007. The Mr.Skin blog have the scenes in excellent quality if you want a peak.
The fake Bruce Wayne plot from the end of last season is quickly resolved in this episode but not before he sleeps with some models. One turns up when Alice is there and gets killed. The model is played by Praise Vaughn. She has not been naked before. However, we got you her instragram, which has loads of sexy pictures.
Batwoman Nudity Report episode 1 Score
We give this episode2,5 out of 5 Bat-tits. They chose a sexy Parole officer, with a good nude past for the new Batwoman. However, they had a slutty model show up but chose an actress whom is a model, without a nude past. Not good. We will return next week with a new Batwoman Nudity Report, if there is nothing of not, we will do 2-3 episodes in one report, so don`t worry if you dont find a new one next Tuesday. In the mean time you might wanna check out our selection of DC superhero porn listings.