Our Batwoman Nudity report/review recaps the episode with a focus on any sexy scenes as well as exploring the nude past of any new characters or minor roles for the episode. This Batwoman S2 Episode 2 NSFW Review provides pictures of the events as well.
What is going on in Gotham Titty this week?
The first episode ended with Ryan giving back the Batsuit after stopping Tommy, the faux Bruce Wayne. In this episode she starts fighting crime without it. She does this in a very cleavageytop, with lots of fighting and running this gives us a bouncy look at the new Batwomans Batboobs.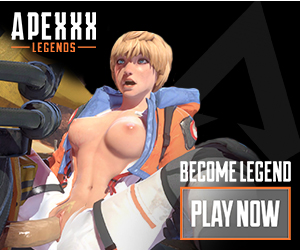 Ruby Rose Nude – Batwoman
Ryan has a flashback of being rescued by Batwoman. Ruby rose is definitely not in the suit for this, we do get some footage of her in a news report though. Gives us an excuse to post Ruby Rose nude again.
After realizing Alice is Kate`s sister is Alice after getting interrogated by hot lesbian crow Sophie Ryan goes to see Mary at her clinic. She gets roped into being Batwoman again after they find out that Alice is plotting to poison the crowd protesting the crows for chasing Batwoman away.
Luke lets her use the Batsuit again, but has no time to adjust it for Ryan, resulting in her standing on the top of a building showing of her camel toe. Bats attack and Batwoman swoops down. This is not shown at all due to budgetary reasons, I suppose. Dana Dewitt, a Journalist covering the protest is bitten. Allison Riley played this character in season one as well. She does not have any prior nudity on film. We were hard-pressed to find any sexy pics at all. A deep dive into her Instagram gave us her dressed as Amy Winehouse at Halloween, best we could do. Check her Instagram yourself here.
Alice delivers the antidote to Maty and all is well. The whole thing was done on purpose by Alice get Safiyah`s attention. This is the mysterious person that took credit for killing Kate Kane/Batwoman in the end of season one. Safiyah`s lackey Tatiana/The Whisperer show up to save Alice from being captured by sexy black lesbian Crow lady, she is there to tell Alice Safyah is not happy about the Desert Rose miracle cure being given to the public.
Leah Gibson nude – The Whisperer
Tatian is played by Leah Gibson and will appear in at least 2 more episodes this season. She has many sexy scenes on her rap sheet, as well as one saucy nude sex scene from the show Rogue. You can see the scene and her other sexy scenes at Mr.skin nudity blog. Leah Gibson can also be seen as Inez Green, a drug addict in the Marvel Netflix show Jessica Jones.
Nudity verdict Episode 2
The episode starts off good, with a bouncy boob scene from Javicia Leslie, it is also a pluss that they got her a right tight Batwoman suit, so much so that we get a gracious camel toe shot. The episode also introduces The Whisperer, she is played by the sexy Leah Gibson. Our Batwoman S2 Episode 2 NSFW Review rates this episode: 4 Batcleavages out of 7,5.
You can read our Nudity Review of Episode 1 here.