NudeSupers takes a look at Gotham Titty, looking for sexy scenes and into actresses nude past in this Batwoman S2 Episode 3 NSFW Review.
The episode opens with a cheating husband getting annoyed at room service he did not order. Obviously he will now get murdered. In the bathroom his mistress is taking a bath, this is about as much as you get when it comes to nudity on CW, a woman wearing a strapless bikini-top while bathing. Reminds me of Nightflyers, where nipple covers made it into the episode. This is why HBO and Starz needs to make all shows, not network weak ass crap like CW and SYFY. Accredited as pretty woman, the role is played by stuntwoman Rochelle Okoye. She does the stunt for most the CW superhero shows. This is who you will be seeing anytime Batwoman or sexy black lesbian crow agent fights.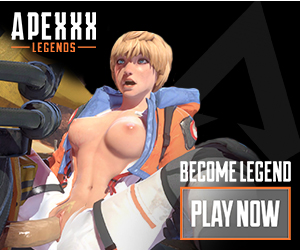 Busty in Gotham titty
The Episode centers on the assassin Victor Zsasz and Batwoman`s first brush in with a Bat-villain. After bumblingly trying to take Zsasz out in his hotel room, Batwoman puts a brown curly wig on her cowl and takes him out, that is basically the episode. Well, he is sent to commit murders by Safiyah. She wants everyone with Desert rose in their system killed. This brings us to the B plot, where sexy black lesbian crow and Alice have been brought to Coryana. Alice has to answer for letting the world know about the secret healing plant Desert Rose.
Safiyah has been in the Dc comics universe since 2017, she is played by Shivaani Ghai in the Batwoman series. She is known for being in Dominion, the postapocolyptic angels and daemons SYFY series. That show was pretty riskè for being a SYFY series, showing ass and all, unfortunately Shivaani Ghai used a body doble for her ass scenes. She has not gone nude for real on film so far.
The other female character introduces in the episode are Amy, a person working at Mary`s clinic. She is played by another CW stuntwoman, Cassandra Ebner. She is quickly killed off by Zsasz.
Nudity verdict Episode 3
This Batwoman S2 Episode 3 NSFW Review finds that Javicia Leslie is again the one supplying the sexiest scenes in the episode. Walking around looking busty in her blue knitted sweater and giving us another cleavage outfit for her scene in the gay bar. Check out her sexy scenes at Mr.Skin
However, It is disappointing to see women taking a bath with a top on, this shoot have been reshot without anything on, like, make something you can be proud off. Production value is not the best here. At leaset they got a sexy actress to portray Safiyah, sadly they chose one without nudity on record. I give this episode 1,5 Bat-Titties.
Make sure you check out our NSFW reviews for episode 1 and episode 2.