As Covid19 continues to ravage the US and large parts of the rest of the world, movies are on hold for now. We were supposed to have seen both Wonder Woman and Black Widow grace the silver screen again by now. But atlas, they get postponed and postponed again. Our Black Widow nudity report will delve into the nude appearances of the actresses in the film now, before the release in may 2021  
Black Widow was the first female avenger in the MCU and is the first female superhero from Marvel go get her own movie. The Wasp having to share title with Ant-Man as the first female Marvel hero named in a film title. This might be a good time to see what the cast of Black Widow has to offer in the way of past nudity. Have the Actresses in Black Widow been nude in films or TV shows before?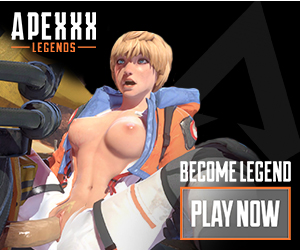 Are there any sexy women in this thing? 
First off, Scarlett Johansen returns as Black Widow. We know she has done one film, where she bares it all, in addition to many sexy scenes in other films. In Under the Skin we finally get to see the sexiest woman alive 2006 and 2013 naked, boobs, bush and ass. You can find those nude scenes and many other sexy scenes from Scarlett Johansen on Mr.Skin 
For now, we don't know who everyone is playing in the film. We do know that Rachel Weisz is playing Melina Vostokoff, another assassin from the Widow program. The same goes for Florence Pugh, who is being primed to take over as the new black widow. We do not know who Nanna Blondell, Simona Zivkovska, Michelle Lee or Yolanda Lynes are playing yet. None of them have been naked on film before in any case. Ione Butler Yuuki and Yamagiwa are credited as Widows as well but has no recorded nudity from previous roles either. 
Rachel Weisz Nude  
We do not know if Rachel Weisz character Melina Vostokoff is Black Widows mentor or if she did the red room at the same time. What we do know is that the sexy milf known from the Mummy movies have been naked several times on film before.  She shows her butt in Agora, bush in, I Want You and we get perhaps the best look at her boobs in the film, Stealing Beauty. This sexy actress has been naked a lot, and you can get a full overview of this and see the scenes at Mr.Skin 
Florence Pugh – Nude 
If we are lucky we get to see a lot of the sexy English actress in the skintight Black Widow suit in the future. She plays Yelena Belova, the second person to take the Black Widow moniker in the Marvel universe. The 24-year-old actress has already done a bit of nudity in British Tv series and films. We get a clear look at her but in Lady Macbeth. The best look at her breasts we find in the series Marcella. Watch these and more nude scenes from Florence Pugh at Mr.Skin 
Summary  
With all the main female characters having been nude in previous films. We can really look forwards to watching this female superhero flick, once they finally release it. As the female superheroes fight each other. You know you can look forwards to seeing them naked once you leave the theater.  If you are looking for more Black Widow nudes check out our character listing here.