As Phase four of the MCU has launched with Wandavision, being followed by an onslaught of other Disney+ series and eventually some movies once people start going to the Theaters again. Black Widow was supposed to start phase 4. However, it got delayed due to Covid, now it is supposed to open in May. Only time will tell if they decide postpone again or finally release it on Disney+ first. This Iron Man Nudity report is the kicks off our MCU report series.
So let us have a look at the film that kicked off the MCU in 2008, Iron Man. Where there any hot girls in the film, and moreover do they have a naked past caught on film or by photography? NudeSupers lets you know in this Iron Man nudity report.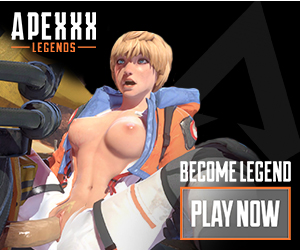 Are there any sexy women in this thing?
Gwyneth Paltrow plays Tony`s assistant, Pepper Potts. We will dedicate a section to her later in the Iron Man nudity report. So who else is in Iron Man that is worth mentioning?
When Tony is supposed to accept a award, he is instead playing craps in the Casino. By his side he has to hot girls. One was played by Stacy Stas, who was naked in the series Femme Fatale. The other is Lauren Scyphers, who won miss Nevada 2006, she sadly has no nudes on record.
Leslie Bibb plays reporter Christine Everhart, who is charmed into bed by Tony Stark, she also returns for Iron Man 2. She provides the closest thing to nudity we get in this Marvel movie, laying on a bed exposing her naked back. The sexy actress is a bit of a tease, using a body doble when nudity is required.
There are a host of other sexy women in the film with minor parts, none have any nudity in their Filmography. Eileen Weisinger Plays a soldier. Ricki Lander, Jeannine Kaspar and Sarah Cahill all play cabin crew on Tony`s flight to Afghanistan. And that is just some of the, there is also there girls accompanying Stans Lee (as Hugh Hefner).
Pepper Pots- Gwyneth Paltrow nude
Acclaimed actress and certified kooky woman Gwyneth Paltrow plays Pepper Potts in the MCU. She ends up with her own suit in Avengers Endgame taking on the moniker of Rescue. The sexy actress has a ton of nudity on record going back all the way to 1993 when she was 21. You can see all of her nude and sexy scenes here by joining the Mr.skin blog.
Iron Man nudity Report verdict
This made made by Marvel before Disney bought them, still as a family superhero movie, we did not expect any nudity. There is some sexy scenes with Leslie Bibb and with the cabin crew otherwise not much to emetize the audience. The picked a pretty and cute actress in Gwyneth Paltrow for the female lead. We will continue our MCU marvel nudity report series with the movies as they were released. In the mean time you might want to check out our nudity report for the new Wonder Woman film – WW84 here.