As Supergirl comes to an end with season 6, WB finally let the CW make a superman show. This Superhero show is more of a family drama, as they have aged up his kids to 14 and starts with the death of his mom. This Superman and Lois NSFW review will recap the episode focusing on any sexy scenes and revealing the nude past of the actresses from the show.
Are there any sexy women in this show?
As introduces in the Supergirl show, Elizabeth Tulloch plays Lois Lane in this universe. You can read more about her and the other incarnations in our Lois Lane Porn listing. She was hot in Grim but is starting to look odd. She does show of a bit of cleavage in the episode to distract us from her face, as she should.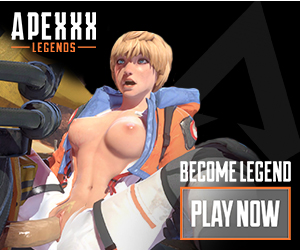 The sexy Canadian actress Stacey Farber has a recurring role on the show playing Leslie Starr, the potentially evil Morgan Edge`s assistant. As we mentioned Clark`s mom dies early in the episode, she is played by Michele Scarabelli, who was quite the hottie back in the day. She was naked in two filmes in the 80`s. Mr.Skin has the nude scenes if you are keen on seeing them.
The main hotties in the show come from the Lang family, now Lang Cushing. She is married to a firefighter with a bad attitude to her old flame Kal-El. Lana has two daughters. Her oldest is 14. However, she is played by Inde Navarrette who is 19. You can check out her instagram here.
Jenna Dewan Played Lana`s sister in Lucy in Supergirl, but has no Superman and Lois on her credits on Imdb. They might just recast or not include her, a mistake to be sure, this is one hot Lane actress.
Lana Lang – Emmanuelle Chriqui nude
The Sexy 45 year old, has graced the screen with her sexy self for a long time, in movies like You Don't Mess with the Zohan and TV series like The Mentalist and Entourage. She plays Lana Lang in Superman and Lois, and our Superman and Lois NSFW review best find. She has not been naked on film, but dabbles in getting naked in photoshoots. The outtakes from these show us the nips we long to pinch. She also recently released a very sexy nude photo, where she blocks her nipples with her elbows.
So what happens in the first episode then?
We get a quick retelling of Superman's origin story, including the retconned twins that now are teenagers. Then there is trouble, someone is putting nuclear powerplants into meltdown. Easy fix for Superman, he remembers Superman III and freezes a lake to cool it.
Supes is struggling with raising two teens, mainly cause he won`t telle them he is Kryptonian and that they are half alien. Anyways, his mom has an heart attack and dies. There is a funeral and the twins ventures into the forbidden barm where they get hit by a bunch of steel pipes. Now, Lois and Clark thought the the athletic one was the one with powers, I mean he threw a ball so hard it cut trough a rope, when he was like 10. In the end it turns out the brooding one has inherited his dads powers. This is revealed when he kisses Sarah Cushing and her boyfriend goes ballistic. Que laser eyes of death. Superman is attacked by the mysterious stranger that was messing with powerplants, it leaves him with a kryptonite shiv in his chest.
There is some thing with the loan on the farm, Lana works at the bank, but dit not know Morgan Edge bought it. Anyways they decide to stay in Smallville. It is revealed that the guy in a green armoured suit that almost killed superman was Lex, but from another universe or something.
Superman and Lois sexiness level verdict
Very good casting of Lana Lang, just make sure to give her some cleavage outfits, like they gave her teenage daughter in the first episode. Lois Lane is far from the hottest woman on the show. They need to give us more cleavage to keep us interested. Also, bring back her sister Lucy got damn it, we need some more eye candy. We give this 2 Supertits out of 8.7