Phase 4 of the MCU kicked off with WandaVison on Disney+. The unconventional superhero show dropped two episodes the 15 of January. In this WandaVision nudity report NudeSupers will delve into the nude past of the actresses featured in the show and show you their nudes spliced with their appearance in the show.
Are there any sexy women in this thing?
Elizabeth Olsen returns as Scarlet Witch or Wanda Maximoff. You can read more about her in our Scarlet Witch porn listing. Kathryn Hahn shows up as Wanda and Visions neighbour, Agnes. She seems oddly interested in the new neighbours. We will give these two their own sections in this WandaVision nudity report after we go through the rest of the characters.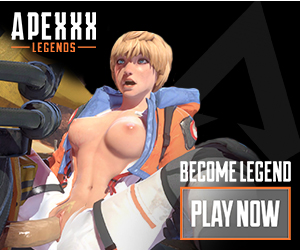 The first episode is about a dinner party. Vision`s boss comes to dinner with his wife, played by Debra Jo Rupp, the mom from that 70`s show. she has newer been nude on film.
The first episode has a limited number of characters as it is modeled after a 50`s sitcom. In the second episode, filmed like a 60`s sitcom we meet a lot more characters. This episode revolves around a charity show, where Wanda and Vision does a magic act. Agnes takes Wanda to a bigwig in the community Dottie. She is played by Emma Caulfield, known from Buffy the vampire slayer. She was naked in a short movie. The movie seems to be gone from the surface of the internet. However, the nude scene is available at here at Mr.Skin blog if you join their site.
Another character that show up in the second episode worth mentioning is Geraldine. That is her name in the sitcom fantasy/reality of the series, she is actually Monica Rambeau. The first superhero in the Marvel universe to take the name Captain Marvel, We saw her as a little girl in the Captain marvel movie.
Our WandaVision nudity report can inform you that Teyonah Parris is playing the adult version. Unfortunately Teyonah Parris has not been naked on film before, she has done some sex scenes without nudity and some scenes in underwear though. We do hope the sexy black actress decides to go nude before she becomes a superhero in the MCU.
Elizabeth Olsen nude as Scarlet Wanda Maximoff
Elizabeths most notable nude scenes is from the movie Old boy, and the sex scenes in question is with no other than Thanos himself, Josh Brolin. You can check it out in HD at Mr.Skin. Elisabeth is known for flaunting her big tis and showing lots of cleave and sideboob at movie premiers and events.
This WandaVision nudity report sadly has to inform that no new nudity is added to her record from the WandaVision. It is Disney after all, they do allow cleavage though. The first episode has Wanda showing a modest cleavage for a few seconds, otherwise the 50`s outfits are not very revealing. In the second episode her outfit is thither, showing of her big boobs, she also ends up in a bodysuit as a magician's assistant in the end of the episode.
Kathryn Hahn nude as Agnes
This sexy milf mainly known from smaller parts in comedies, several with Ant-man Paul Rudd. Kathryn Hahn started getting naked on screen in 2009, this was in the series Hung, since then she has appeared naked in many films and series. Most recently in comedy series Mrs. Fletcher, where she plays the titular role. She does a full frontal in a pool scene as well as a lesbian sex scenes in the series. You can see all of Kathryn`s nude scenes here at Mr.Skin.
WandaVision nudity report verdict
The series will obviously not contain any actual nudity, as it is a Disney series. nevertheless, In the two first episode we do get some sexy outfits on Wanda. We hope as the sitcom she is trapped in movies into the 70`s and 80`s we get some skimpy aerobics outfits and such. If you are a fan of the MCU and want more superhero porn, check out our Marvel section.