Wonder Woman 1984, or WW84 is the sequel to the acclaimed 2017 movie. Gal Gadot returns as the titular character in this mess of a super snooze fest. There are barely any action, not to speak of characters in the film. Mainly the story focuses on Diana, her new co-worker Barbara and the Trumpesqe Maxell Lord. Our WW84 nudity report will take you trough the films top billed actresses nude past. In addition we will look into if any other sexy females appearing in the film have appeared naked before.
If you would like get busy with some Wonder Woman porn and nudity, you can check out our Wonder Woman listing here.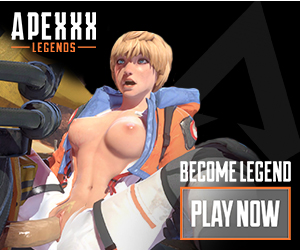 Are there any sexy women in this thing?
The opening of the film takes us back to Themyscira, here a young Diana tries to beat a bunch of adult amazons in a "Olympic event". Connie Nielsen returns as Queen Hippolyta and Robin Wright as Antilope. To see Robin Wright nude we need to go way back the the beginning of her career. She was naked in films like Forrest Gump and Moll Flanders in the early 90`s.
The Danish actress Connie Nielsen made her breakthrough with her nude scene in the Devils advocate. There are also tasteful nudes in black and white of her from before she got breast implants.
Another notable Amazon is Venelia, played by Doutzen Kroes. The model and actress has loads of nudes from her past, mainly from her modeling. An easy and convenient way of getting access to all her nudes is to join the Mr.Skin blog. There is of course a whole host of Amazons in this sequence including Diana`s competitors, to many and to short scenetime to mention.
Gabriella Wilde Plays the role of Maxell`s secretary, but has not been naked previously. The same goes for Natasha Rothwell who plays one of Diana`s co-workers at the Smithsonian. The rest of the cast is just random people that appear during the movie, nothing to take not of. Now lets delve into the nude past of the main characters in this WW84 nudity report.
Gal Gadot Nude as Wonder Woman?
The former special soldier and miss Israel turned actress Gal Gadot, has unfortunately never showed any nudity. The most we get is a bit of cleavage. Her naked from the back, not even showing her whole ass, in an ad from 2015. Gal Gadot has shown up in many films in both bikini and lignearie. However, we are waiting for her skinny naked body to be revealed fully.
Kristen Wiig Nude as Cheetah
The funny actress known from SNL and movies like Ghostbuster got naked in the 2014 film Welcome to me. If you want to see her milfy naked body in a HD clip, head over to Mr.Skin and become a member.
Bonus: Lynda Carter nude!
Lynda Carter appears briefly in the film as Asteria, we get to the her eyes. The best amazon ever, and the original wearer of the golden armor Wonder Woman dons for the final showdown. Lynda also gets an full napperace in a post credit scene. Lynda Carter was of course the original live action Wonder Woman. She can be found nude in Bobbie Jo and the Outlaw.
WW84 nudity report verdict
The movie itself does not have any nudity. Wonder Woman does sex Steve Trevor, but in another mans body, and we don`t get to see it, only the morning after but Gal covered in sheets. When it comes to the actresses nude past. The female villain Barbara aka Cheetah is played by Kristen Wiig, and she do a full frontal nudity scene in 2014. We also get some amazon actresses with a nude past. Sadly our WW84 nudity report found that Wonder Woman actress Gal Gadot herself has yet to show herself naked. Lets hope Snyder gets her banging superman in a future x-rated DCU movie on HBO Max or something.
If you liked this article please check out our Black Widow movie nudity report.